Altec Lansing High End 5.1 Kit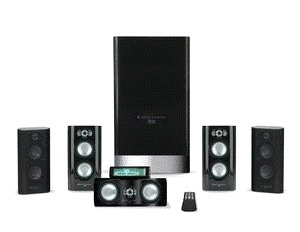 I like audio quite much, specialy PC kits, I own a Logitech Z680 which was the most powerfull PC kit out there, but there's a new competitor in the field. Altec Lancing is launching this new high end 5.1 kit with all the bells and wistles you could dream of.

575 Watts total

Dolbly digital 5.1, Dolby Pro Logic II Movie / Music, Dolby DTS. THX certified

Infrared remote control

2 optical digital input and 1 coax digital input

USB connection
No retail price for the moment, I believe it's gonna be Coooosty.